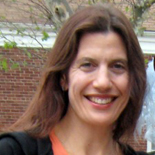 Kryssa Schemmerling, Producer/Director
Kryssa Schemmerling has written and directed two award-winning dramatic shorts. One, an adaptation of Bernard Malamud's short story
The First Seven Years
starring Israel Horovitz and Carol Kane, was screened nationally on PBS. The other,
Gold Mountain
, an original tale about a Chinese immigrant in early 20th-century New York, won a Student Academy Award. It was screened at numerous film festivals, winning prizes at the Chicago Film Festival and Karlovy Vary International Film Festival.
Kryssa has also written several feature-length dramatic screenplays, three of which have been optioned by independent producers. Our Hawaii is her first documentary. She holds an MFA in film from Columbia University and teaches screenwriting at New York University's Tisch School of the Arts. A California native, Ms. Schemmerling lives in Brooklyn, New York.
Eve Cuyen, Editor, Sound Designer

Eve Cuyen is an editor, sound designer, and composer. She has worked on feature films, shorts, documentaries and live performances in both the United Kingdom and United States. Her credits include Zheng He, a documentary for History International, and The Sublet, a feature-length comedy recently screened at The Quad Cinema in New York City. Her company, Harlem Audiovision, Inc. in Manhattan, provides a full-range of post-production services. For more information about Eve Cuyen's work and Harlem Audiovision, visit: http://www.dreamsounddesign.com/ and http://www.harlemaudiovision.com/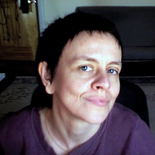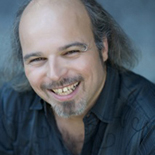 Rolando Gori, Composer
Rolando Gori is a composer, producer, singer-songwriter and sound designer. He was born in Rome, and has subsequently lived in Toronto, Montreal, London (UK), and, presently, New York. He studied music at the Royal Conservatory of Music (Toronto), as well as earning a degree in Theory and Composition (with honors) at Concordia University (Montreal). His musical interests and influences are diverse which have led him to compose music for theatre, chamber ensembles and dance troupes. In recent years, Rolando began scoring for film and has worked for The United Nations, independent films and corporate videos. Lately, he has become more heavily involved with music production. To date he has produced full-length albums for Heidi Siegell, Kathryn Bild and Brian Hugh O'Neill, as well as several single-song projects. Presently, he is working on the music and sound design for two films and producing three new albums.
For more information please visit
musa212.com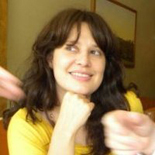 Sharon Hughes, Editor
Sharon Hughes is a New York based documentary and reality television editor. She is currently editing A&E's hit series, Dog The Bounty Hunter and will soon begin work on an independent documentary about climate change. Sharon graduated from Boston University with an English degree and later attended The Edit Center, where she worked on several feature films, including Swimmers and A-List under the guidance of teachers Alfonso Gonçalves (Winter's Bone) and Emir Lewis (Slam!).
Heidi Siegell, Composer

Heidi Siegell has created scores for independent narrative and documentary films, as well as short films for the United Nations. She also writes songs, some of which were recorded for her 2008 album, "Us Lonely People." While she uses her basic piano, trombone, violin and other instrumental skills when composing, her primary instrument is her voice, which has been featured onstage in operas, jazz and blues clubs and musical theatre pieces, as well as on many recordings. She is currently working on an album of original songs for children. For more information please visit
musa212.com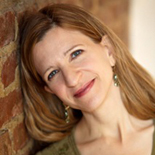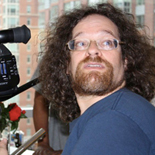 Ben Wolf, Cinematographer
After winning a Student Academy Award for Best Cinematography for his first movie, Gold Mountain, Ben Wolf has concentrated on narrative films. Pictures such as Lustre (director Art Jones), The Young Girl and the Monsoon (director James Ryan), and Windows (director Shoja Azari) have garnered acclaim at numerous festivals including Locarno, Venice, Tribeca, and Bermuda. Ben filmed artist Shirin Neshat's commission for cellist Maya Beiser's "Almost Human" tour, which premiered at Carnegie Hall in New York City. Location work has taken Ben from the deserts of Xinjiang and Israel to the hill stations of India and the streets of Prishtina. Ben's commitment to visual character studies continues with his latest features - Henry May Long (director Randall Sharp) and Favorite Son (director Howard Libov).